eVscope
Starting Price:
$2,999.00
Price as Configured:
$2,999.00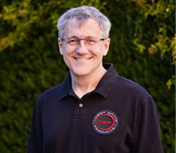 Need help deciding?
Tell us what you're looking for, and we'll point you in the right direction.
Email Us
.
Unistellar eVscope's patented Enhanced Vision and Automated Field Detection technology provides unprecedented power and precision in a portable, user-friendly telescope to reveal galaxies, nebulae, comets directly through the eyepiece and in unparalleled colors and detail.
See the Reaction of First-Time Users
Enhanced Vision
100x more powerful than a regular telescope
Enhanced Vision is a proprietary patented technique that enables faint objects to be seen live due to the live accumulation of the light we collect from them. Finally, galaxies, nebulae and comets are visible, vivid and detailed.
It will take you from a few seconds to several tens of seconds to start seeing the stunning colors and outlines of galaxies and nebulae that are typically unseen, even through the eyepiece of a large traditional telescope.
Autonomous Field Detection
Simple and accurate pointing and tracking
The computer identifies the objects in its field of vision automatically by matching what it sees with a database with coordinates of tens of millions of stars. This makes the automatic tracking and pointing device of Unistellar's eVscope incredibly reliable and easy to use, making it the most user-friendly telescope on the market by far.
It also allows autonomous field detection to educate you of what you are seeing (distance from the Earth, etc.).
Compact and Lightweight
The eVscope fits in a backpack
The light amplification technology allows for a small, powerful form factor making the eVscope is a great grab and go telescope that fits perfectly into the optional
eVscope backpack
.
How it Works
Unistellar's Enhanced Vision is a patent-pending technique focused on the accumulation of light using a low-light sensor over short periods of time, as well as on patented image processing algorithms that run on an on-board computer. The resulting amplified image is projected with an incredibly high contrast ratio into the eye of the observer, creating an unique and live sky observation experience. Parameters for sensor settings and image processing are changed automatically.