10Micron BM100 Leonardo Heavy Duty Bino Mount
Starting Price:
$3,701.00
Price as Configured:
$3,701.00
We cannot sell 10Micron products to customers outside of North and South America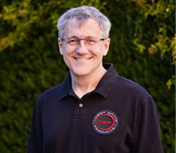 Need help deciding?
Tell us what you're looking for, and we'll point you in the right direction.
Email Us
.
LEONARDO BM100
Since ancient times, the lever principle has been utilized in order to solve problems related to lifting big loads with minimum effort and greatest safety. The 10Micron LEONARDO BM100 mount for heavy duty binoculars and spotting scopes optimizes this principle to provide astro and terrestrial observers with a reliable optical platform, aiming and targeting system.
The LEONARDO BM100 mount is able to provide exceptionally sturdy, vibration-free instrument support and ensure comfortable, prolonged observation. The variability of the Leonardo-mechanical system enables you to observe any astronomical or terrestrial object conveniently by utilizing it´s 4-axis pointing system.
Friction adjustment hand-knobs in elevation and horizontal rotation enable the user to precisely match the preload of the parallelogram for retaining a fluid-movement with varying instrument weights - and to fine-tune all mount-movements to effectively compensate for accidental shock or sudden wind-gusts. All hand-knobs are conveniently placed near to the position of the observer.
The fourth axis, defined as "scan", offers very smooth left/right movement for the optical instrument itself across a viewing angle of 30 degrees. This allows the convenient monitoring of moving targets, birds, planes, satellites or comet search at any height above the horizon, without the need of having to move the parallelogram itself and without changing the observers head position.
The instrument platform at the upper end of the parallelogram is well balanced, to provide the ultimate in smoothness for movement in elevation with any optical instrument weight up to the Zenith. In any viewing position, the observer is always a good distance from the tripod legs helping the observer move freely with the danger of tripping – especially at night.
Great care has been taken to make all movements of the LEONARDO BM100 as smooth, well-balanced and effortless as possible. Regardless whether the observer will be standing upright or sitting (for example, in a wheel-chair) or be stretched out on a lounge chair, all mount movements remain effective and allow for the most convenient head and body position.
Choosing the LEONARDO BM100 means you will receive a product of the highest build-quality and reliability, designed to last many years and to meet even the most demanding observing needs. This quality is backed up by a 10 year warranty.
The LEONARDO BM-100 includes
One (1) stainless steel 3 kg counterweight

Stainless steel counterweight shaft 30mm diameter x 500 mm length

Two locking screws with "1/4 " and 3 /8" photo-thread

30x500mm stainless steel counterweight bar


Universal flange-tripod adapter

Carrying bag that uses the foam from the transport box